Online Construction Courses
The following online Canadian Construction Association Gold Seal courses are currently offered:
What is a self-paced online construction course like?
Our courses are a series of user friendly video modules from expert instructors. The courses are self-paced and allow you to decide when you want to learn, and how quickly you want to work through the material. Courses are divided into modules that contain expert instructional videos, access to slides with narration, and interactive exercises. Each module concludes with a short, multiple choice quiz that requires an 80% pass mark before proceeding to the next video module. Upon successful completion of all modules you will receive a certificate of completion.
Click here to purchase multiple courses
or scroll down to purchase a single course.
Construction Law
The Construction Law course is designed to develop an understanding of contract law as it relates to construction. The participants will build practical skills and learn how to effectively and proactively deal with conflict situations and avoid litigation. The course will also review other construction related law such as builders liens, collecting debts, bonding, insurance, environmental law and safety law.

The course includes 12 video modules with 10 hours of expert instruction and material.

Eligible for 2 CCA Gold Seal credits and 10 BC Housing CPD credits upon successful completion.
View Online Course Details

Project Management
Participants will develop skills and knowledge of how to manage a construction project. Participants will gain an understanding of the project processes and constraints encountered by project managers (using the current PMBoK approach) and how to successfully manage a complex project.

The course includes 8 video modules with 8 hours of expert instruction and material.

Eligible for 2 CCA Gold Seal credits and 8 BC Housing CPD credits upon successful completion.
View Online Course Details

Construction Estimating
Participants will learn skills and knowledge to estimate construction projects and prepare a successful bid.

The course includes 10 video modules with 8 hours of expert instruction and material.
Eligible for 2 CCA Gold Seal credits and 8 BC Housing CPD credits upon successful completion.
View Online Course Details

Supervisory & Management Skills
Participants will improve their skills in leadership, management and supervision of staff. Participants will learn skills to enhance their ability to build a collaborative team culture with their staff and on job sites.

The course includes 11 video modules with 8 hours of expert instruction and material.
Eligible for 2 CCA Gold Seal credits and 8 BC Housing CPD credits upon successful completion.
View Online Course Details

Construction Business Management
Participants will learn how to improve the management and business systems of their construction company.

The course includes 10 video modules with 8 hours of expert instruction and material.
Eligible for 2 CCA Gold Seal credits and 8 BC Housing CPD credits upon successful completion.
View Online Course Details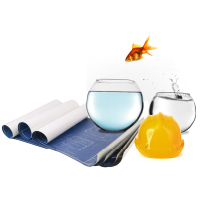 Change Order Management
Changes are an inevitable part of the construction process but if not managed well, change orders can cause unnecessary project disruptions and lead to cost increases and schedule delays. This course will provide participants with best practices for successfully navigating this complex project management challenge.

The course includes 11 video modules with 8 hours of expert instruction and material.
Eligible for 1 CCA Gold Seal credits and 8 BC Housing CPD credits upon successful completion.
View Online Course Details

Project Accounting and Cost Control
The Project Accounting and Cost Control course is designed for construction company owners, project managers, project coordinators, estimators, accountants and staff to develop an understanding of accounting processes as it relates to construction projects. Participants will learn how to design and read various construction financial reports and improve the financial systems of their construction company.

The course includes 7 video modules with 6 hours of expert instruction and material.
Eligible for 1 CCA Gold Seal credits and 6 BC Housing CPD credits upon successful completion.
View Online Course Details

Site Leadership
Would you like to improve your construction site leadership skills? This online course will enhance your ability to build a collaborative team culture with their staff, improve job site productivity and complete projects on time, on budget, and safely.

The course includes 9 video modules with 6 hours of expert instruction and material.
Eligible for 1 CCA Gold Seal credit and 6 BC Housing CPD credits upon successful completion.
View Online Course Details

Negotiation & Conflict Management
Participants will learn skills to enhance their ability to de-escalate conflict, listen effectively, build mutual respect with others in a construction context, and negotiate effectively

The course includes 6 video modules with 6 hours of expert instruction and material.
Eligible for 1 CCA Gold Seal credits upon successful completion.
View Online Course Details